RELIABLE HOSTING FOR 

BUSINESSES 

WHO USE RUBY
ENSCALE IS DEPENDABLE CLOUD HOSTING THAT SCALES WITH YOUR BUSINESS – GIVING CONTROL OVER COSTS AS YOU GROW.
GIVE DEVELOPERS WHAT THEY NEED
Enscale saves time for your Ruby developers, keeping them focused on creating the bespoke code you need. This can help you keep your team happy – and engaged on the core tasks you pay them for.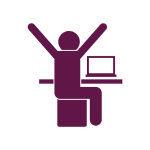 SCALE AS YOU GROW
To meet user demands, you need hosting that scales up with your growing traffic – and down when usage is lower. Our pay-as-you-go pricing means that, hour by hour, you're charged for only the RAM or CPU you use.
NO MORE FACELESS HOSTING
Enscale offers platform-as-a-service hosting – with the focus on the service. Our speedy support and SME-focused approach mean you have someone to turn to, when you don't have a sysadmin in-house.
GET PEACE OF MIND
We host your applications in accredited, enterprise-level facilities – choose between our UK, US or Singapore datacentre locations– with redundant hardware and networks to minimise downtime. Automated backups add to your peace of mind.
TRUST OUR EXPERIENCE
Enscale is a service from Layershift, a hosting company with a 14-year record and a solid reputation. We based it on the highly respected cloud hosting platform, Jelastic – adapting it to the demands of Ruby.
Layershift repeatedly go above and beyond … They have provided a welcome relief from the traditional hosting companies.
Item 1 of 4
Try Enscale.
Enscale is quick and easy to use, and quick and easy to try. 
Sign up for our trial – or why not send this web page to your developer so they can try for themselves?